Criminal Defense Attorney Kristen Bonavita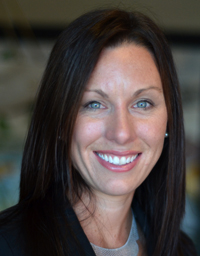 Criminal Defense Attorney Bonavita is a graduate of Boston College Undergraduate and Suffolk University Law School (Cum Laude).
Prior to establishing her own practice, Attorney Bonavita worked within the Tax and Legal Division of Ernst and Young LLP, and as a Criminal Prosecutor for both the Office of the Attorney General and the Suffolk County District Attorney's Office.
Attorney Bonavita is a skilled litigator with extensive courtroom experience. Throughout her career as a Prosecutor, she successfully argued her perspective to either a judge or jury on hundreds of occasions. During her tenure as an Assistant Attorney General, Attorney Bonavita was assigned to the Safe Neighborhood Initiative (SNI) under which she was tasked with handling cases from some of the toughest neighborhoods in Boston. While working for the Office of the Attorney General, Attorney Bonavita was asked to join the Suffolk County District Attorney's Office, Superior Court Division where she investigated hundreds of cases involving violent crimes, counterfeiting, fraud, motor vehicle offenses, and trafficking level drug cases. Attorney Bonavita ended her career in the Suffolk County DA's office in the Superior Court, Narcotics Division.
Since leaving public service practice, Attorney Kristen Bonavita has advocated for her clients throughout Massachusetts. She has successfully argued for the dismissal of charges including Attempted Murder and other Domestic Violence charges; prevailed at trial for various cases including Operating under the Influence and Assault and Battery and successfully litigated motions to suppress on various cases including Larceny and Property related crimes. Attorney Bonavita has both an understanding of the law and vast experience on both sides of the aisle. Based upon that experience, she can appropriately evaluate your case, identify any areas of exposure and pinpoint opportunities for a successful defense.
Criminal Attorney Bonavita maintains an office in Newburyport, Massachusetts. Attorney Bonavita handles criminal cases throughout Essex, Suffolk, and Middlesex Counties including, but not limited to the greater Boston area, Salem, Lawrence, Newburyport, Ipswich, Lynn, Beverly, Amesbury, and Peabody.
Awards & Recognitions
Attorney Bonavita has been acknowledged by both the Judiciary and Criminal Defense Bar for her outstanding courtroom practice…
In 2007, Attorney Bonavita received "Prosecutor of the Year."
In 2009 and 2010, Attorney Bonavita was asked to serve as presenter /co-chair for the Massachusetts Continuing Legal Education ("MCLE") for "Trying Drug Cases."
In 2016, the National Trial Lawyers recognized Attorney Bonavita as being one of the "Top 40 under 40" trial attorneys in Massachusetts.
In 2017, Greater Newburyport Bar Association criminal law presenter at "What Every Lawyer Needs to Know about Immigration Law"
In 2017, Recognized as one of the "Top 100 Criminal Defense Lawyers in the State of Massachusetts" by the American Society of Legal Advocates"